Baseball
Information coming soon!
Basketball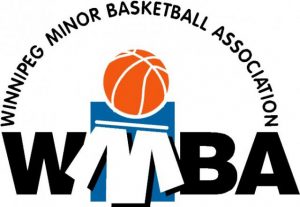 Age Divisions:
COED 5-7 (Steve Nash Youth Basketball)
GIRLS 8-9, 10, 11, 12, 13-14, 15-18
BOYS 8, 9, 10, 11 12, 13, 14, 15, 16-18
Benefits:
Focus on fun and skill development
Fair play philosophy
No experience necessary
NCCP Level 1 Certified coaching
Indoor environment during inclement weather for players and spectators
Low equipment costs (shoes, shorts)
Reasonable, consistent hours for games and practices
Tons of fun – ask any WMBA player!
How it works:
One practice per week on a consistent weeknight
Specific practice nights for each team are determined after registration is complete
One weekend game per week
Players 11 and under play on Saturdays
Players 12 and over play on Sundays
Eligibility: Ages 5-18 (as of December 31)
Also see www.wmba.ca for more info.
Mini Soccer
North Kildonan C.C. offers an excellent program to the children of our community. Mini Soccer begins for youngsters as early as the year they will be turning 4 years of age & up to the year they will be turning 8 years of age. We look after over 200 registrants on average per season.
The season is from the start of May, until the end of June. We also host a soccer tournament early in June, which all N.K. teams participate in.
PLEASE NOTE: Registration is always early March.
Hope To See You There!
Regulation Soccer
Regulation Soccer is for children nine years of age and up. The season begins in the first week of May, two games per week, until the end of June. The season breaks for July and August and re-starts in September. Unlike mini soccer, which is run entirely out of NKCC, we are affiliated with Phoenix Soccer Club and therefore are eligible to participate in the city championship playoffs. Teams with records that do not qualify for the "citys", play a round robin within the district and have their own playoff round.
Regulation teams are encouraged to participate in the annual Summer Sports Tournament, normally held on the second weekend in June and the tournament is held to coincide with the summer carnival.
Registration for Regulation Soccer is held in March and all children are welcome.